Skip Navigation
Website Accessibility
Sew On & Sew North Pink Friday Deals!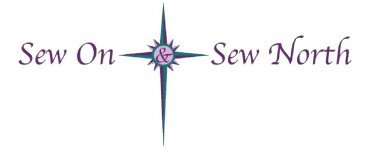 Hey it's PINK Friday!
Lets #shoplocalfirst.
Before heading out into the crowds for Black Friday next week, shop small amd shop local first.
We are featuring PINK FRIDAY deals that you'll LOVE!
First, in store or on our website ( CLICK HERE TO SHOP CHRISTMAS )
Use Code PINK20 for 20% off regular priced Christmas merchandise with a minimum purchase of $20. Maximum discount amount is $50.
NEXT.....Have you downloaded the Sew On & Sew North App yet?
We will be posting kits every hour from 8am-9pm CT in our app and on facebook for some super great prices!
Some of these kits will be as much as 40% off regular price!
If you have the App make sure notifications ARE ON!
How do you get the app? Downlaod it from the Apple Play Store or Google Play Store!
Apple users: CLICK HERE
Android Users: CLICK HERE
Do you join us on WhatNot?
What is WhatNot? It's a buying/selling App that features
all kinds of fun sellers (like us).
Some sales are "buy it now" and some are auction style.
It's like Ebay on steroids! Soooo fun!
Well, on Friday 11/17 at 5:30pm join us there for some AWESOME DEALS
We will be featuring some FUN pillowcase kits (time to make for Christmas), some deeply discounted yardage, sale fat quarters, and some "can't believe the price" panels....plus a few PRIZES!
CLICK HERE to FIND us on WHATNOT