Skip Navigation
Website Accessibility
Big Woods Block of the Month by Sarah Fielke & Tula Pink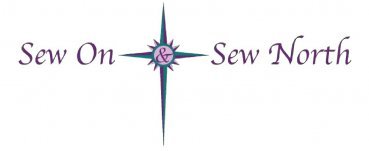 The woods are lovely, dark and deep. Many stitches before we sleep.
Learn the fine art of hand appliqué from the extraordinary quilter, teacher, designer, and author Sarah Fielke as you stitch along with Tula Pink.
Big Woods Block of the Month
Presented by Award-Winning Applique? Artist & Quilt Designer Sarah Fielke

Featuring Besties, Pint-Sized Prints, True Colors & Solids by Tula Pink

Applique? Project • August 2024 - July 2025

Quilt designed and made by Sarah Fielke

Finished Size: 70" x 96" (1.78m x 2.44m)

Monthly sections of the digital pattern and corresponding video instruction with Sarah and Tula only available with a subscription available at sarahfielke.com.

Purchase the Big Woods Fabric Pack to begin a grand adventure in your sewing evolution!
How the Sarah Fielke Block of the Month Works:
Buy the FreeSpirit fabric pack, featuring Besties, True Colors, Pint-Sized Prints & Solids by Tula Pink from us!
Fabric will be shipping in July 2024. You will get the entire fabric pack in one shipment!
Visit sarahfielke.com and buy a digital subscription to the BIG WOODS block of the month. The subscription includes access to the digital pattern and supporting instructional videos.

The digital subscription will be available for purchase on Sarah's website, starting April 1, 2024. The first set of pattern instructions for the BIG WOODS BOM will be made available digitally starting August 1, 2024.
The BIG WOODS subscription is available to purchase either on a month-by-month basis or purchased upfront for the full year. The pattern (which is only available via the subscription) is digital format only, which can be downloaded and printed.
With any Sarah Fielke BOM including BIG WOODS, you will not receive the complete pattern upfront regardless of purchase type.
Why Join?
Endorsed by Tula, "I've taken one of Sarah's programs in the past. She is a phenomenal teacher." - Tula Pink.
Makers stitch along with Tula Pink to learn the fine art of hand appliqué from the extraordinary quilter, teacher, designer, and author Sarah Fielke.
A great skill-builder project for hand-stitch fans and/or enthusiasts looking to add to their repertoire and diversity as a sewer or quilter.
Monthly subscription-based instructions/patterns
for BOM subscribers including templates (where applicable) for each segment.
Monthly video tutorials with Sarah providing guidance, tips, and techniques for BOM subscribers.
Social media support from Sarah and Tula!
You will be charged a $25.00 sign up fee when you register, and you'll be charged the balance of $254.99 on Jluy 1, 2024. The fabric kits are expected to ship in July 2024.
Your item will ship automatically when it arrives. Reservation fee is non-refundable.
YOU ARE ONLY ORDERING THE FABRIC PACK FROM US! YOU WILL PURCHASE PATTERN SEPERATELY AS INSTRUCTED ABOVE. WE DO NOT HAVE THE PATTERN FOR SALE.
ALSO, I NEED TO GET AT LEAST (6) PEOPLE TO SIGN UP BY DECEMBER 31, 2023 SO I CAN ORDER THESE!
IF WE GET LESS THAN (6) WE WILL EVALUATE IF WE CAN ORDER.