Important Dates & Events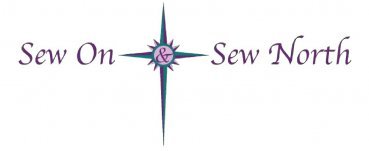 Important dates and times for you to make note of!
We have begun the NEW fall/winter hours:
BUT....we'd like to add we will be CLOSED Wednesday, 9/13/23, for an out of town appointment.
You can tune in to my interview on YouTube with the Off Kilter Crafter Ian
on Wednesday, 9/13, at 5:30 pm CT!
CLICK HERE FOR THE INTERVIEW ON YOUTUBE
NEXT......we are planning lots of FUN things for fall/winter!
We will be LIVE selling on the WhatNot App on Friday, 9/15/23 at 5:45 pm and we'll be auctioning some Jelly Rolls in celebration of National Jelly Roll Day!
CLICK HERE FOR MY WHATNOT SHOW
Are YOU local (or localish) and do you want to come sew with us?
We have 2 events you might like:
#1 Saturday, 9/16/23, 4pm-11pm
Join us for Girl's Night Out celebrating National Jelly Roll Day
Your $15 cost includes: a swag bag with FREE patterns, a $5 coupon for a future jelly roll purchase, and pizza supper! YOU CAN BRING ANY SEWING YOU WANT TO DO!
We still have PLENTY ofn spots available, so CLICK HEREB TO SIGN UP
#2 Sew On & Sew North Annual Retreat
Friday & Saturday, October 6 & 7
CLICK HERE FOR DETAILS & REGISTRATION