Sew On & Sew North Amber Waves of Grain Mystery Quilt Along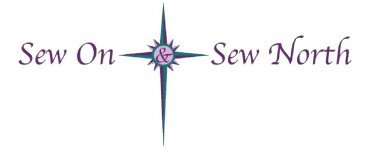 Join us for a FUN filled mystery sew along starting mid September & running through October.
Quilt finishes at 84 1/2" square.
You must purchase a KIT from a Quilting Across the Dakotas participating shop (like us).
You DO NOT have to be "doing" the Shop Hop to pafrticipate.
Only those who purchase a kit will receive a pattern.
We need your NAME, EMAIL, & PHONE NUMBER.
Quilt Dakota will contact you with a welcome email by Sept. 15. This will include the mystery schedule, Facebook group invite, & other info. If you have questions or do not receive that email, please email quiltingacrossthedakotas@gmail.com.
Do you have questions or want more details (well some we cannot release, it IS a mystery)....join Peggy & Tatiana on Wednesday, 8/9 at 5:15pm CT for a quick introduction video!
Here at Sew On & Sew North, we are giving mystery quilt "ideas" and helping YOU create your own custom mystery quilt! See our flier below.....