Sew On & Sew North Quilt Retreat 2023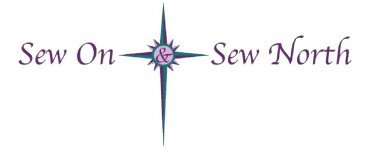 Do you enjoy sewing with friends? Do you enjoy a good retreat?
Join us at our annual retreat October 6 & 7, 2023
Sign up now as sports are limited!
We will provide:
-Workspace/tables : Depending upon attendance we might put 2 people per 8 foot table
- Demos - featuring Creative Grids Ruler Demos this year.

- The following meals provided:
Friday: Supper
Saturday: Lunch and Supper
-We will have our Keurig set up, so bring your favorite pods!
- PRIZES!
What you should bring:
-Sewing machine (do not forget power cord, and foot pedal), basic sewing supplies, and any projects you would like to work on!
- You may want extra lighting at your table, so you can bring a lamp or sewing light.

-We will have a "snacks to share" table. So bring a snack to share!
- Extension Cord and/or a power strip
-You may want to bring your own ironing station for your group or to share. We prefer that not every person bring a full size iron & board.
- You might bring a comfy chair
We do not have overnight facilities at our retreat location. There are two hotels in town. Langdon Motor Inn & The Cobblestone