Sew On & Sew North Wacky Wednesday & Other News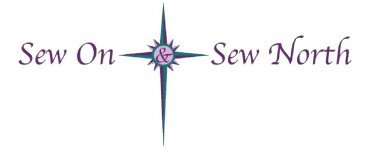 It's another Wacky Wednesday!
Today only (5/24/23) get 33% off the Follow Your Heart Book by Terry Atkinson.
No coupon code needed.
We will be closed on Monday, 5/29/23, to observe Memorial Day.
We have to close early at 1:30pm on Tuesday, 5/30/23. Both Peggy & Tatiana have medical appointments. Thanks for understanding!
More news......we have a NEW platform we are selling on. It's called WhatNot.
It's an app you download and you can shop live shows 24hours a day/ 7 days a week.
We have 2 lives scheduled on WhatNot this week: Wed, 5/24, 7pm CT "What's New Wednesday"
and Fri, 5/26, 4pm CT "FQ Friday"
Use my link to join: LINK TO WHATNOT