Sew On & Sew North Updated Hours starting 4/24/23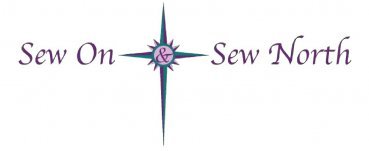 Hey everyone, As I am healing nicely after surgery, we will be extending shop hours. These hours start this week. I'm still on the scooter and non-weight bearing on the left foot, but soon I begin gradual weight bearing. Tatiana is still helping me (she can't drive yet, so she can't go back to her old business yet).
I think these hours will be for the next couple of weeks. We will continue updating hours until back to "normal" hours as I tolerate.



We have lots of NEWS......so we are sorry for the million emails but it's an easy way to get the information out!

---
Things to know:


1) If you pre-ordered the Aurifil Neon thread sets, they will be here this week and I'll get those out to you. If you did not pre-order, we ordered a "few" extras that will be available soon.
2) Queen of Diamonds BOM is SOLD OUT! If you ordered this it will be on track to begin charging and shipping in early June.
3) We are starting our Wacky Wednesday Deals again this week.....watch email or our FB page to know what is the deal on Wednesdays (they are good ONLY 1 day).
4) We are planning a BLOW OUT skinny bolt FB LIVE event very SOON. Again- watch FB or email for that date & information.
5) Tula Pink Everglow is in the store and we are getting it into the computer as quick as we can!
6) Quilt Dakota Virtual Shop Hop starts for the 2nd week tonight. All shows are at 7pm CT/6pm MT.....

WE ARE LIVE FOR THIS SHOP HOP ON 4/29/23 AT 7PM CT/ 6PM MT.....YOU don't want to miss it!