Sew On & Sew North WACKY WEDNESDAY 3/29/23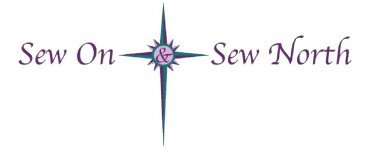 WACKY WEDNESDAY!
TODAY ONLY STARTING 10AM, MORNING LIGHT IS ON SALE 33% OFFF.
NO COUPON CODE NEEDED!
THIS INCLUDES THE KIT, YARDAGE, & PRE-CUTS!
IN STORE ON ONLINE!

IF YOUN ORDER TODAY, I WILL GET PACKAGES SHIPPED OUT TOMORROW!

LINK TO SHOP THE SALE:

CLICK HERE



REMINDER: HOURS WILL BE FLUCTUATING THE NEXT WEEK OR TWO AS PEGGY IS RECOVERING FROM SURGERY!
Thurs, 3/30 10a-3p
Fri, 3/31 through Wed, 4/5 we are Closed
Remember the website is always OPEN! But we won't be shipping orders until we return on 4/6!

DO WATCH FACEBOOK & EMAIL FOR ANY UPDATES!!