Sew On & Sew North Local Quilt Shop Day & More!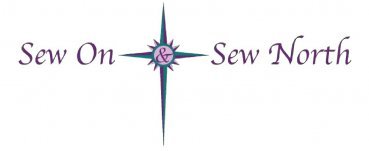 We have lots of things coming up, and we wanted you to know about EVERYTHING!
First: We want you to join us for the Lucky 7's Virtual Shop Hop.
It's this Saturday, January 28th at 7:00pm CT
We will be LIVE on our FB page. And since it's Local Quilt Shop Day....we have a few surprises up our sleeve. But you need to be watching LIVE for those!!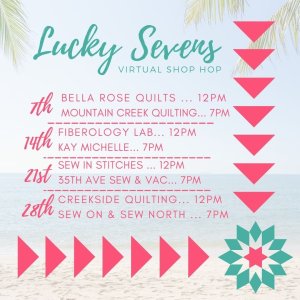 LINK to our FB page: CLICK HERE

Second: Saturday, January 28 is Support Your Local Quilt Shop Day and
we are going to have some"in store" fun!
Check this out:


We have snacks, door prize, and discounts!
Get 40% additional off clearance merchandise.
Get 30% off regular priced fabric if you clear the bolt.
Spend $100 (after discounts) & get a FREE fat 1/4 Bundle (of our choosing)
We may have more surprises too!!!!

Third: Do you like to WIN? Do you love Kaffe Fassett? Do you enjoy making clothing?
If you said "YES" to any of these, join me via FB live on Monday, 1/30/23 as I reveal the latest (& greatest) the Color Me Kaffe Challenge!



Fourth: PLEASE be reminded of our WINTER HOURS!