Sew On & Sew North Clubs 2023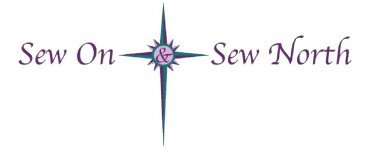 We have rolled out TWO new subscription clubs.....with MORE planned to roll out in 2023!

Check out the Simply Charming Club that starts in February 1, 2023:


First, check out the Simply Charming Club. If you're like me, you LOVE collecting these fun 5" square packs. Each month you will receive (2) Charm packs from the top fabric companies in the USA. You will also receive (1) pattern that is "charm pack friendly".
This is NOT a KIT. You may need extra fabric yardage to make the patterns.
Cost of the club is $29.99 per month + tax if applicable
Sign up fee $0.99
Shipping $5.99 per month

Your card will be charged automatically every 30 days starting 2/1/23.

CLICK HERE TO JOIN SIMPLY CHARMING CLUB


---
And you can't forget to check out the Villa Rosa Pattern Club:

You will never miss another Villa Rosa pattern again.You will receive the latest Villa Rosa patterns each month in 2023. You will receive 5-7 NEW titles each month.
If Villa Rosa hasn't released 5 NEW titles that month, you'll get an older favorite or a pattern they have newly restyled.
Cost of the club is $10.99 per month + tax if applicable
Sign up fee is $0.99
Shipping will be $4.99 per month (first class shipping with tracking)
Your card will be charged automatically every 30 days starting on 1/16/2023

CLICK HERE TO JOIN VILLA ROSA PATTERN CLUB


We have MORE clubs planned but not quite ready to start yet....Keep watching emails for the start dates and details.
A "perk" of our clubs is that we occasionally surprise you with EXTRAS! I LOVE sending FUN stuff to our fans & friends.

PS.....watch emails this week for a "sneak sale" that will be online only. Since we are still at Mayo Clinic until the 13th or 14th.

Remember too, online order will NOT shipping until 1/16/23!!!

HUGS to all!!! Peggy