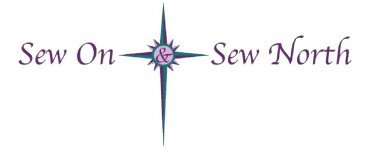 We made it to Mayo Clinic, Rochester, MN, and we are awaiting the first appointment. I thought I'd share a few things with you as far as the shop goes while we wait.

First, Shop is OPEN Wed-Fri (Jan 4-6)....thanks to Sue!
Otherwise the shop will be closed until Monday, January 16th!
I will post winter hours nearer to that date!

We do want to remind everyone that the website is OPEN to shop, but we cannot ship out order until January 16th (sorry). I'd have Bill (the hubby) do the shipping while I'm gone....but he has other things to do right now. He is busy with being the new owner of our local Dairy Queen!

I am checking messages and emails while we are gone. Not as regularly, but they will get seen!

Okay on with more FUN stuff......
Jaybird Quilts Temperature Quilt Sew Along

Is a temperature quilt on your bucket list? Here is your chance to join Peggy in a sew along with Julie Herman of Jaybird Quilts. We made 2 different 15 color bundles. Background not included. Want more colors? Email or message us.
You MUST SIGNUP with Jaybird Quilts for the pattern and instructions.

I am playing with 15 colors in the bundles & we have these available. If you'd like MORE colors added to either of these bundles, we can do that too, just message or email us what you'd like to do. When I get back I'll send you pics!
This is the Batik Bundle:



Order the Batik Bundle: CLICK HERE

Kona Solids bundle



Order the Solids bundle: CLICK HERE

Both bundles contain 1/2 yard cuts of #1-6, &#10-15, and 3/4 yard cuts of #7-#9.
If you want something different we can do a custom bundle as well.

It's time once again for the Lucky 7's Virtual Shop Hop:

We have an awesome line up this month - make sure to like and follow each quilt shop on Facebook and then join their live sale! Each shop will feature fun items for sale and also provide an opportunity to enter a giveaway for a $75 gift card. For each shop you sign up with, you are entered into the giveaway, so you have the opportunity to have up to 8 entries in the raffle! Check out our line up below: