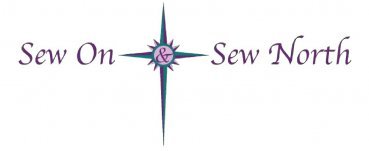 P
eggy is going to "host" a little informal sew along while she is in Rochester with her daughter. We have created a PRIVATE Facebook group for the sew along.
If you purchased the Fussy Cut Templates by Jaybird form us (or any Jaybird products) you can join the group for the sew along.


You may have already received an invitation to the group!
Things we plan to do in this sew along:
2. Peggy will show some of the fussy cutting with the templates & how to use that in some popular Jaybird patterns.
3. We don't have a "concrete schedule" but expect videos & interaction Jan 3- Jan 12 primarily----maybe more when we return!
If you'd like to order the templates & join us, you still have time. Order before 1/1/23!!
If you'd like to be part of this sew along group, you can scan the QR code, answer the membership questions, and join us. We PREFER that you purchased a Jaybird rulers, the templates, or patterns from us---but it is NOT required.
There is no cost to join the group.

---
Please continue to monitor emails and facebook for the shop hours while Peggy is gone!

---
We have also rolled out TWO new subscription clubs.....with MORE planned to roll out in 2023!

Check out the Simply Charming Club that starts in January 2023:


Welcome to the Simply Charming Club. If you're like me, you LOVE collecting these fun 5" square packs. Each month you will receive (2) Charm packs from the top fabric companies in the USA. You will also receive (1) pattern that is "charm pack friendly".
This is NOT a KIT. You may need extra fabric yardage to make the patterns.
Cost of the club is $29.99 per month + tax if applicable
Sign up fee $0.99
Shipping $5.99 per month

CLICK HERE TO JOIN SIMPLY CHARMING CLUB


---
Check out the Villa Rosa Pattern Club:

Never miss another Villa Rosa pattern again......You will receive the latest Villa Rosa patterns. You will receive 5-7 NEW titles each month. If Villa Rosa doesn't have 5 NEW titles, you'll get an older favorite or a newly restyled pattern.
Cost of the club is $10.99 per month
Sign up fee is $0.99
Shipping will be $4.99 per month (first class with tracking)
Your card will be charged automatically every 30 days starting on 1/16/2023

CLICK HERE TO JOIN VILLA ROSA PATTERN CLUB