Sew On & Sew North 12/12/22 NEWS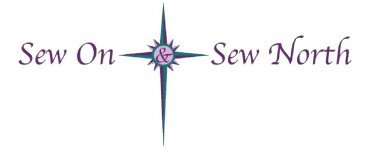 Some NEWS that you NEED to know!

First, with uncertain weather this week,
PLEASE check our Facebook page for weather related closings & news!

Our policy is to follow what our local schools do as far as closings.

Tuesday, 12/13/22 we will be closing at 4:30pm.
Otherwise, for the next 2 weeks we will stay open 10am-5pm on Tuesdays, Wednesdays, Thursdays.

Another reason to check our FB page & Instagram page:
We will be posting a DAILY DEAL.
Follow instructions on the posts to claim and purchase items.
These deals will only last 1 day each!

Tune in to our Lucky 7's Virtual Shop Hop LIVE on Facebook on
Wednesday, 12/14/22 at 12:00pm (NOON) CT
We take our turn showing some FUN holiday items, and some BRAND NEW stuff!!
During the show we will give a link to a website where you will get a free pattern & be entered for a chance at this month's $75 gift certificate!



LINK TO OUR FACEBOOK PAGE


LAST, but NOT least.......
we will be having a "CUSTOMER APPRECIATION HOLIDAY EVENT"

Saturday, 12/18/22
Join us at the shop for treats, special deals, and door prizes.