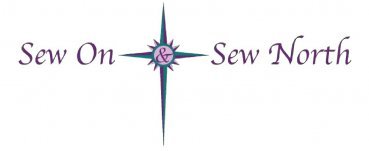 It's time to get signed up! The Queen of Diamonds Block of the Month is coming.....you have until 11/25/22 to register. We probably will NOT get any extras of this BOM.


You have 2 options:
Monthly (you'll be billed a membership fee now and then the billing starts every 30 days 6/5/23 through 5/30/24)
CLICK HERE FOR MONTHLY

OR choose Quarterly (you'll pay membership now and be billed every 90 days starting 6/5/23 through 5/30/24)
CLICK HERE FOR QUARTERLY


This is a 12-month program that is a hybrid EPP/Traditionally-pieced quilt. The diamonds are English paper pieced (hand-pieced), and then the final quilt assembly of the borders/sashing is done by machine. It's a great skill-builder quilt, so whether you're new to EPP, or experienced already, it's a fun project and will be supported with video tutorials with Tula Pink and a great sew-along community. The quilt kit includes over 91 different fabrics, and will allow for plenty of fussy-cutting opportunities. Many of these fabrics are out of print now, so the BOM is the best way to amass all of these fabrics to make a gorgeous Queen of Diamonds quilt of your own.
The final quilt measures 60" x 73.5".
The BOM subscription includes the full color printed pattern. Includes a total of 31.14 yards of Tula Pink fabrics (Binding Included) featuring EverGlow, Moon Garden, Daydreamer, Tiny Beasts, Curiouser & Curiouser, and True Colors & Solids.
You will receive a fabric glue stick, a pack of needles, and 1 small spool of Aurifil 50 wt thread with your first package!
You will also receive a coupon for a discount on Tula Pink wideback to complete your project.


You WILL want to pre-order the paper pieces pack and the templates before the end of the year so I guarantee we get enough for everyone. These are NOT included on you BOM.

CLICK HERE TO PRE-ORDER TEMPLATES

CLICK HERE TO PREORDER PAPER PIECES PACK