Sew On & Sew North News 9/15/22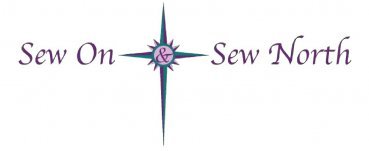 As many may have heard or seen, the shop is temporarily closed while I am with my daughter in the hospital. Right now, I am planning to reopen Monday, 9/19/22.

Please follow our FB page for further dates we may have to be closed. I will post there first. Thanks for being understanding during this challenging time.

We plan to go ahead with Cut Loose Club (starting 10/3/22)
and our retreat October 7 & 8.






With that being said......we are can't celebrate Project Jelly Roll as I had planned, so instead we will have a SALE......On the website, we have a section titled Project Jelly Roll (I'll add the link below), and you'll get 20% off the jelly rolls in that section. NO COUPON NEEDED! Sale will run 9/16/22 at 9:00am through 9/18/22 at 9:00pm.

You can order and have yours shipped (I'll be able to ship Monday or Tuesday) OR if you are close you can buy online & pick up in store!

I will have a free pattern or two included in every order!
These are free patterns from Moda that I can print and distribute.
Unfortunately, I have no way to offer a choice of patterns.

CLICK HERE FOR PROJECT JELLY ROLL SALE