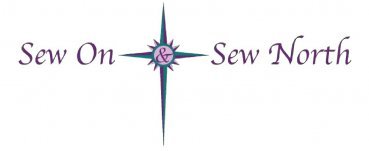 NEW Christmas fabric is starting to arrive, but we need to make room for it.
So we are having a Christmas In June SALE!
June 18-25, 2022
Use coupon code: JUNE25
You will get 25% off items in our "Christmas Fabric" section in store or online.
You must make a $25 minimum purchase to qualify.
You can get up to a $100 maximum discount.
*Some exclusions will apply (NEWLY added Christmas products will not be discounted)
*Offer good on Clearance Christmas
*Offer not good on previously purchased merchandise.
CLICK HERE TO SHOP WEBSITE


We will also host a Facebook LIVE Christmas in June show on Friday, June 24 at 7:00pm.
We will have LOTS of great Christmas Deals then too, well if anything is left, lol....
LINK TO OUR FACEBOOK PAGE
When we do FACEBOOK LIVE Show/Sale we are using CommentSold. If you have never shopped our LIVES- you can easily register BEFORE the show by clicking this link:
REGISTER WITH OUR COMMENTSOLD
and following the prompts to complete your registration.
Today is Wednesday, so check Facebook for our Wacky Wednesday Deal!
Also, We have a virtual class/sew along starting soon! Don't miss it!
JUBLIEE CELEBRATION PILLOW VIRTUAL SEW ALONG $45 (basic class with supplies) $90.99 (with special added thread pack)
This is a VIRTUAL sew along. Upon registering you will be invited to join a private Facebook group. We will ship your pillow kit or you may pick it up in store. The Facebook group will meet several times during the sew along- with tricks & tips to constructing your pillow.
You will get everything you need to make the pillow:
(1) Fabrics (will be slightly different than cover photo) in white, yellow, and purple for the pillow front & back
(2) Batting (to quilt your pillow) & fabric for the pillow front inside for quilting.
(3) Pillow form
You will need:
(1) Sewing Machine
(2) Basic sewing supplies
(3) Rotary cutter, mat, & ruler
(4) Thread (you may add the Aurifil Platinum Jubilee coordinating thread pack if you'd like - it is 10 small spools of Aurifil 50wt cotton thread)


Sign up here:
CLICK HERE TO REGISTER
SEW ON & SEW NORTH RETREAT

We provide:
-Workspace
- Demos

- The following meals:
Friday: Supper
Saturday: Lunch and Supper
-We will have our Keurig set up, so bring your favorite pods!
- PRIZES!!!
What you should bring:
-Sewing machine, basic sewing supplies, and anything you would like to work on!
- You may want extra lighting at your table, so you can bring a lamp or sewing light.

-We will have a "snacks to share" table. So bring a snack to share!
- Extension Cord or power strip
-You may want to bring your own ironing station for your group or to share. We prefer that not every person bring a full size iron & board.
- You might want a comfy chair
We do not have overnight facilities at our retreat location. There are two hotels in town.
COST: $75 FOR BOTH DAYS. WE DON'T HAVE A SINGLE DAY OPTION.

SIGN UP HERE: SIGN UP HERE