Sew On & Sew North Wacky Wednesday & Memorial Day Coupon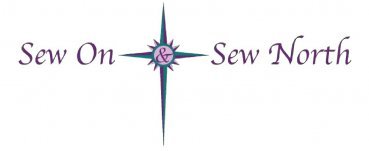 Hey everyone!
It's Wacky Wednesday !

The coupon will give you 20% off Patriotic Fabric when you spend at least $25.00.
This deal is good in store-

YOU MUST mention

the coupon if shopping in store!
This deal is good on our website as well!

Coupon code good today, 5/25/22 - Memorial Day, 5/30/22.
Coupon cannot be used with any other coupons or discounts.
Coupon not good on any previously purchased merchandise.
Coupon code will work only ONE time per customer.
Maximum discount amount $50.00



Coupon Code:

WWMD20



REMINDER: Store will be CLOSED on Monday, May 30, 2022 in observance of Memorial Day.



We have decided to maintain our current hours for the

SUMMER

:


Monday : 10am-3pm




Tuesday, Wednesday, & Thursday: 10am-5pm




Friday: 10am-3pm




Saturday: 10am-2pm


Sunday: Closed

IF you are traveling to see us and want to check up on hours there are several ways to do so:
1. Our website: CLICK HERE (scroll to bottom of page & hours are there)
2. Facebook page: can be found under the "about" section, but special holiday closing are not listed in the about section. You'll have to look at our actual FB page.
CLICK HERE
3. Call the shop 701-256-2526
4. Send us a FB message asking hours & you get an automated reply listing our regular hours
5. Google has our regular hours listed and will have any days that we are closed (holidays, etc) as well.