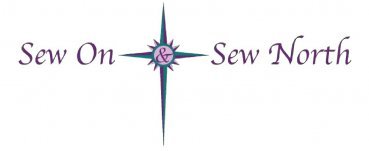 LAST CHANCE TO REGISTER FOR THE TOES IN THE SAND BLOCK OF THE MONTH.....

Announcing our next Block of the Month series, the Toes in the Sand by Jaybird Quilts. This Block of the Month features 12 unique blocks created with the Hex N More Ruler. The best part is NO pesky Y seams.
Each month you'll create 2 blocks from the same design. Fabric placement will make it appear that you have 24 different blocks.
This BOM quilt program features all Tula Pink fabrics, including Tula Pink Solids, True Colors, LineworkS, and Daydreamer. We are making EVERY effort to stay with fabrics used in the photo, but due to circumstances beyond our control, we may have to make an occasional substitution for a fabric.
Toes in the Sand finishes Twin size, 64" x 84". The quilt calls for 51 fat eighths to make all of the blocks, background fabrics, binding fabric, and the pattern book. You will receive the book with your first month's fabrics.
The Hex N More ruler is recommended. The book includes full color directions, detailed diagrams (as you expect from Julie of Jaybird Quilts), and you get full size templates in the book if you choose to not use the ruler.
Signups are open now, but don't delay - we have a limited number of spots available.
You can add the Hex n More Ruler to your order if you need and we will ship it with the first month.
The block of the month program will run for 12 months, starting in late January 2022.
Costs: $19.95 per month plus shipping. Shipping will be $6.99 per month (US only)
Sorry but we cannot ship internationally at this time.
Reservation fee of $19.95 guarantees your spot!
Deadline for sign-ups is November 26, 2021 or when spots fill up!

link to sign up: TOES IN THE SAND BOM