Events at Sew On & Sew North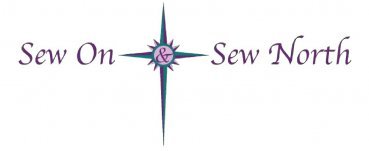 Hey everyone...we have a LOT of cool events happening and more to be added very soon!
So, tonight we have Tool Time 2, a facebook LIVE event showcasing and selling our favorite tools & notions. Tune in to shop for yourself or your favorite quilter friend.
This is a GREAT TIME to buy those Christmas gifts!
We will even be giving a few FREE fat 1/4's to people who order tonight. And drawing for a prize!
And we have a new "bundle" at a great price, but limited quantity.
TOOL TIME #2 10/29/21 AT 7:00PM CENTRAL TIME
LIVE ON OUR FACEBOOK PAGE:
SEW ON & SEW NORTH FACEBOOK PAGE LINK


NEXT....Saturday, 10/30/21 10am-2pm
TRICK OR TREAT FOR
FABRIC

Come into the shop on Saturday, 10/30, make a purchase and say "TRICK OR TREAT" and you will choose a FREE fat 1/4 from our cauldron. Limit 1 per person/purchase.


And.... we are into the season for our virtual shop hop "QUILTING ACROSS THE DAKOTAS"

OUR SHOW WILL BE THURSDAY NOVEMBER 11 AT 7:00PM CT...SET AN ALARM, HECK, SET 2 ALARMS SO YOU DON'T MISS IT!
Watch your email for a class update very soon!
We have several things scheduled that you can make just in time for holiday gift giving!