Scott Sent Me 2021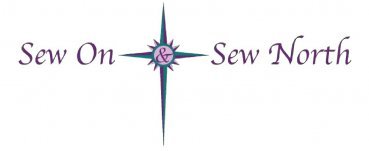 Dear Friends,
I am excited to tell you about a really fun consumer challenge that is being hosted by one of our vendors, the Jaftex Companies (FreeSpirit Fabrics, Henry Glass Fabrics, The Blank Quilting Corp., Studio E Fabrics, 3 Wishes and A.E. Nathan).
The challenge is called #ScottSentMe and the goal is for you to visit as many quilt shops as possible from September 1, 2021-November 30, 2021 in the United States & Canada. You can find out about the rules and prizes by clicking on this link. Please make sure to read the instructions carefully before diving into the contest as you will need to have valid proof of all shop visits made. Speaking of valid proof, a flyer was created for you to print, decorate and use in your challenge photos. You can find a link to that flyer here.
Before you head out on the road, you will want to make sure to go review the list of participating shops and enticing offers they are putting out for challengers. You can find those details by clicking this link . By the way we are a participating shop, so check it out for the discount code. The discount is not valid with any other discounts or coupons.
Lastly, if you are on Facebook and Instagram make sure to use the #ScottSentMe2021 when sharing photos from your journey, you should also join the Facebook group specifically created for this contest: https://www.facebook.com/groups/scottsentme2021 . The Jaftex Companies will be picking winners at random from this page based on photographs posted there. Rumor has it that they have some great giveaways.
Thank you for taking the time to read about this new contest. We truly hope that you consider participating and we would love to be the first store you visit. Hope to see you soon!
Sincerely,
Sew On & Sew North