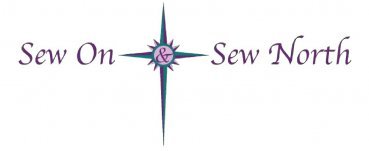 Did you know we have some NEW clubs?
First, we have a new Table runner of the month club starting in September.

This club will use the NEW book, Trendy Table 3, to make a different runner each month.
We will host in person demos on the second Monday of the month, and will have a private facebook group where we will go live and offer tips & tricks. We willl go live in the group sometime either during or after the in person demo. You won't sew at the demo night. We will give tips and tricks for each month's featured runner, serve a snack, and have show and tell. You never know when there will be a prize for coming or a prize for sharing pictures in the private group.
These will be kitted (like our sample) for you each month, and the kit will include all fabric needed (top, backing, & binding). We may have to occasionally substitute some fabrics, but it will stay very similar to the sample.
You either need to already have the book OR buy the book before club starts.
Club will run September 2021 through May of 2022. We will not make all the runners from the book. We will complete 9 runners and the book features 15 patterns.

SIGN UP HERE: Trendy Table 3 Runner of the Month

Do you LOVE fat 1/4's?
We are starting a NEW Fat 1/4 of the Month Club!
There are several options to choose from.
You can choose the 12 month plan- you will get a package every month for 1 year!
You can choose the Quarterly Plan- you will get a package January, April, July, & December.
You can choose a 6 month option- you will get a package either January through June OR July-December (your choice)

In your packages you will get 13 fat 1/4's, a large spool of coordinating Aurifil 50 wt cotton thread, and a Villa Rosa pattern card that's designed to use Fat 1/4's.
Every now & then I will be throwing in a FREE surprise gift! You never know what you might get!
Each month's package will be color themed. They will be from different companies but will follow the month's color theme. These will be print fabrics.
Click on the link to see all the options & sign up for the one you want!
Fat Quarter Clubs


Have you registered for our RETREAT yet?
It will be October 8 & 9, 2021

We provide:
-Workspace
- Classes or Demos
- The following meals:
Friday: Supper (Eagles burgers, salads, and a dessert)
Saturday: Lunch (Croissant sandwich, chips, cookie from the Bread Pan) & Supper (pizza from Country Inn, salad or veggie tray, & Hank's Ice Cream)
- Food and menu is subject to change.
-We will have a Keurig set up, so bring your favorite pods!
- AND PRIZES!!!

CLICK the LINK to go to our website to sign up & pay online, OR come in the store to get signed up!
Limited spaces available.
LINK: Quilt Retreat