T2Q registering with my shop on CommentSold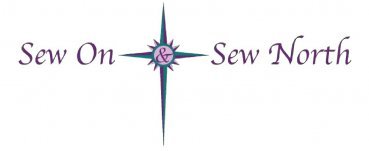 Hey everyone....reminder this week is Ticket 2 Quilt (or T2Q).
Our show will be Saturday, June 26 at 7:00pm Central Time.
Make sure you are in your comfiest shopping clothes, your phone, tablet, or computer is charged, and you have a refreshing beverage and a snack in hand.
You may want to have a notepad nearby as well....you'll need to make a note of the link we provide to get your FREE patterns.
You may also want to make notes about any items or item numbers as we go along.
This show will go FAST.....we have A LOT to show you! Some of our items will be in limited supply- so don't wait to Comment if you really want it!

Many folks are asking how to register with CommentSold.
First, each shop has their own CommentSold store, so you have to register individually.
You can check the shops Facebook page for a link to register - or - wait till their show is LIVE and simply type register in the comments.
You will get a message to "confirm account" in FB Messenger- you must Confirm account to shop!

If you click on my link below....this is what will happen to get you registered.
Remember if you are already registered- NO NEED to do it again!
Read through everything here if you have concerns or questions please contact us!

https://sewonsewnorth.commentsold.com/

1. Click the link above. You will then see this:


2. Click on "login with Facebook" and you'll get this screen: Edit your name, email, and phone number as needed. Then click the Pink "confirm" button.


3. You'll then get to this screen: See the BLUE "get started" under the Welcome Back Peggy....click there to activate your account so you can get messages through messenger. You may also see that you can add your shipping address here or edit information here.
It's not in this image but you can also shop everything in our CommentSold store from here.



Here is the link one more time: https://sewonsewnorth.commentsold.com/

Thanks! See you Saturday night! Peggy
Sew On & Sew North
706 3rd St
Langdon, ND 58249
701-256-2526
email: sewon@utma.com
Facebook: https://www.facebook.com/SewOnSewNorth
Website: https://www.sewonsewnorth.com/