Sew On & Sew North Ticket 2 Quilt (T2Q)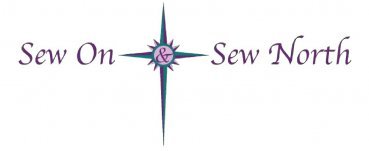 What is Ticket to Quilt?


Independent Quilt Shops
Ticket to Quilt is an online, virtual Quilt Shop Hop!
Visit independent quilt shops in cities & towns across the country from the comfort of your own home.
No ticket or special registration required!


Join Us Live!
Each Ticket to Quilt Event will include several amazing quilt shops that we just know you'll love to visit.
Each shop will go live one night during the event.
Each night is a whole new experience with shop owners and their team putting together a wonderful assortment of goodies for you to love.
Sound like fun?
Free! Who doesn't love free?
In addition to spending several evenings with some of the best quilt shops in the country, you will also be eligible to receive a goodie via email from each Live broadcast!


Participating Shops & their Facebook Pages:


Monday, June 21 – Two Chicks Quilting
https://www.facebook.com/twochicksquilting
Tuesday, June 22 – Red Pine Quilt Shop
https://www.facebook.com/RedPineQuiltShop
Wednesday, June 23 – Off the Rails Quilting
https://www.facebook.com/offtherailsquilting
Thursday, June 24 – Cotton Patch Quilt Shop
https://www.facebook.com/CottonPatchQS
Friday, June 25 – Pieces of Love Quilting
https://www.facebook.com/piecesoflovequiltshoporoville
Saturday, June 26 – Sew On & Sew North
https://www.facebook.com/SewOnSewNorth

Get started now by clicking on the links above.
Give each shop's Facebook page a Like and Follow so that you don't miss out on any of the fun!
You can also choose to receive notifications (under manage follow settings) on each shops Facebook page so when they go live you don't miss a thing!
If you haven't already registered with our CommentSold: please register for our CommentSold shopping cart at: https://sewonsewnorth.commentsold.com/
Each evening of the event, head over to the featured shop's Facebook page at 7pm Central Time.
Refresh the page until you see the shop's live feed and have fun!
Be sure to share with friends and tune in to get the links for the FREE block patterns!