Sew On & Sew North presents: Quilt Dakota Book Club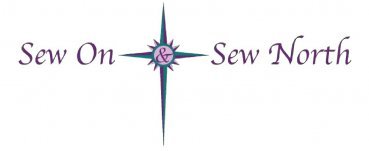 Quilt Dakota Presents Book Club
What is your favorite kind of book? Our favorites are quilting books! With so many amazing new publications out there we have joined Book Club by Quilt Dakota! Book Club is a virtual shopping experience---and Sew On & Sew North is participating!
Join Us Live on Facebook! Thursday, April 15, 2021 at 7:00pm CDT
Shows start March 30th! There will be shows on Tuesday, Thursday, and Sunday evenings starting at 6:00 pm MST/7:00 pm CT. You can visit independent quilt shops across North and South Dakota, and now some in Montana from the comfort of your own home!
For the complete schedule please go to QuiltDakota.com
Each shop is curating a shopping experience for you featuring their carefully selected book, kits, fabrics, patterns, notions, ideas, and SO MUCH MORE! It is free to participate and you don't need to register---just watch, shop, and WIN! Yes, there will be prizes!
Every book club member knows that it would not be Book Club without snacks and treats, so that is exactly what we are putting together for the prize package---a Quilt Dakota mug, South Dakota coffee, North Dakota snacks, and a sweet fabric treat as well!
EACH SHOW will be giving away its own prize pack! Watch their show to get the code, and then watch the following week's show to see if you WON! During each live show, shops will reveal their shop code for you to use on the entry form located on QuiltDakota.com. For each virtual show you watch/participate in, you will be entered to win that shows prize pack!
We hope you will join us LIVE or later--watch the shows on your schedule! We hope to "see" you soon!

Our featured book is TRENDY TABLE 3 by ANKA'S TREASURES
We will also have other books and patterns from ANKA'S TREASURES, kits, pre-cuts, and notions. Even a demo or two!