Sew On & Sew North News & Sale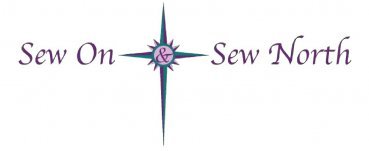 Well 2020 is almost OVER....YAY! But we are thankful that at many of you rekindled your LOVE of sewing & quilting. We were happy to be able to assist you with your needs during this rough time, and we are grateful for your support during this time as well. We have several NEW and exciting things for our future. Some you may have heard about....but time is running out to become a part of these things! So....read ALL the way to the END so you don't miss a thing!
FIRST: The NEBULA block of the month
....we FILLED 26 spots and we currently only have 3 remaining. This is your LAST chance to get in on this!
Jaybird Quilts has designed an awesome new block of the month quilt using the upcoming Tula Pink True Colors fabric collection!This quilt is a perfect project for any level: you'll get lots of practice cutting with rulers/templates and sewing accurate 1/4" seams. This pattern is easy and effortless thanks to Jaybird Quilts. There are no Y-seams in the quilt! This BOM runs for 10 months, from January to October 2021.The quilt is composed of 9 unique diamond blocks that make the center star. In months 1-9 you will make 2 of each of these diamonds and month 10 is the background.
The BOM includes the instructions, with full-size templates, and enough fabric to make a queen size quilt. Instructions are also included for making the quilt in a Throw size (will have background fabric left over) or King size ( will need to purchase additional background fabric for the king size).
Quilt Size
Finished quilt size is: 97" x 96" (Queen)
Techniques
Traditional piecing.
Difficulty
Beginner to Advanced Beginner
What is included?
How-to videos from the designer, Julie Herman of Jaybird Quilts in her private Facebook group
Monthly fabric packs (includes all fabric needed for the top and binding of the quilt) that you can pick up or have shipped to you! Fabric packs will be made up of 74 Tula Pink fabrics and 7 Tula Pink solids. They are all fabrics from the the Tula Pink True Colors, HomeMade, and All Stars collections.
An exclusive Tula Pink designed Nebula BOM quilt label
An exclusive Tula Pink designed 18" x 14" polka dot project bag (great for storing your tools or fabrics)
Discount on Tula Pink 108" wideback fabric to finish your quilt.
Discount on additional background fabric if you are making to King size quilt.
Discounts on the Hex N More ruler and Super Sidekick Ruler
We will be setting up an EXCLUSIVE ZOOM group "meeting" each month for you as well. We will cover tips and techniques to make your project a success! *This may be a Facebook Group Meeting!
Shipping will be $6.99/ month for US customers.
Cost is $300 for the program (+ tax & shipping if applicable) You will be paying $100 (non-refundable) registration fee up front when you sign up and $20 per month starting January 8, 2021 through October 2021. Charges will automatically be charged to your card on file every 30 days.
This is NOT a race to complete but we will have a prize for the FIRST person to finish (defined as quilted and bound). We will also be drawing for other random prizes during the 10 month period.
Sign up here: Nebula Subscription
You can also call or come in to sign up!

Aurifil Color Builders Club (40 wt thread)

The 2021 Aurifil Color Builder Thread Club subscription is a fantastic way to add some brightness through the year and ensure you never run out of thread in the middle of a project. Each month is a mini-collection containing three large 1000m spools of 40wt cotton thread – a warm, a medium, and a dark. These large spools are the equivalent of nearly 7 small spools. Aurifil specializes in the production of 100% cotton threads, made in Milan from Egyption Mako cotton. This cotton is versatile, strong, and produces virtually no lint as you sew. The 40wt 2 ply cotton thread is wound on a bold green spool and is tremendous for sewing bags and garments, or when a more defined topstitching or quilting pattern is desired. 40wt is thread is the number one recommended weight for quilting and machine embroidery.
This year's color inspiration comes from 12 magnificent Endangered Species in dire need of attention, advocacy, and compassion. Throughout 2021 Aurifil will work toward affecting positive change for these Endangered Species by partnering with Earth League International, an innovative non-profit organization that fights environmental and wildlife crime by merging the worlds of conservation, intelligence, analysis, whistleblowing, and media production. Aurifil has also partnered with The Plastic Bank to become plastic neutral and to create a positive impact on the environment while reducing global poverty.
Club Members will receive:
Three spools of 40 wt 1000m Aurifil cotton thread in beautiful color-coordinating hues, a warm, medium, and dark each month.

One exclusive foundation pieced pattern and one custom designed embroidery motif in honor of the featured Endangered Species per month. We will print the FPP pattern and send with your threads. The Embroidery file will be emailed to you.

Access to instructional videos for successful machine quilting with Aurifil 40wt

A free 12 spool storage case (FREE case will come with your FIRST month's threads).
Cost is $39.99 per month (+tax if applicable)
No sign up fee
Shipping will be $7.99 each month
To sign up:
Aurifil Color Builders 2021 (40 wt) sign up
You can also call or come in!

Aurifil Color Builders 2021 (50 wt thread)

It was so popular....we are repeating it..... Aurifil Color Builders from 2020, a capsule of twelve curated mini-collections inspired by (and named after) Italy's most vibrant and colorful destinations. Each collection contains three large spools of 50wt thread : a light, a medium, and a dark within the location's primary color palette.
From the lemon groves of Sicily to the pink sand beaches of Sardinia to the clear teal waters of Capri to the stark city grey of Milan; each collection is crafted to evoke images of our beloved Italian landscape. The colors were selected not only for their aesthetic appeal, but for their practicality in everyday use. Aurifil offers some of the highest quality quilting threads on the market today and they are keenly aware of the importance of color in this creative world of ours. Color can change the tone of an entire project. It can represent time, convey emotion, evoke a feeling. Color is powerful and exciting, and is at the center of everything that we do.
During this 12-month club, you will receive one collection each month containing three large spools of 50wt thread -- a light, a medium, and a dark. As an added bonus, you will also receive a designer created sampler block pattern, and an added pattern this year. We will print you copies of the patterns or email you the link to the patterns. With your FIRST box of thread in January you will receive 1 FREE Aurifil thread Case, a plastic case which will hold 12 large spools of Aurifil Thread. You may buy more thread cases in the future.
We have a PRIVATE Facebook Group for this Club.
Cost is $39.99 per month with $7.99 shipping. Starts in January 2021.
Limited spots available!


To sign up: Aurifil Color Builders 2021 (50 wt thread)
You can always call or come in to sign up as well.

We are also excited to say we are vending AGAIN at the Park River Bible Camp January 15-17, 2021. We are BUSY making "mystery bags" and getting our DEMOS ready for you ladies! To register contact Park River Bible Camp : PRBC Quilt Retreat Registration link
We are doing 2 demos: A sewing machine cover that will fit ANY machine (you must buy the pattern from us) and a Tissue Box organizer (again you must purchase the pattern from us). We will have a limited number of patterns with us at the retreat....it REALLY helps if you RESERVE your pattern by contacting us before the retreat! Thank You!



Watch our newsletters and our Facebook page for these in 2021:
1. Virtual Retreat
2. Virtual Shop Hop (February 2021) with Quilting Across the Dakotas
3. A Girls Night Out: 1 day/night retreat and party!
4. Classes to resume
5. Facebook Lives for sales, demos, tips, etc......the possibilities are endless!
6. More clubs & Sew Alongs!

Check out our Facebook page: Sew On & Sew North Facebook
Be SURE to "like" our page and be sure to click the 3 dots near the top of the page and you will see this:


Choose "follow settings" and Choose FAVORITE to see more posts from us!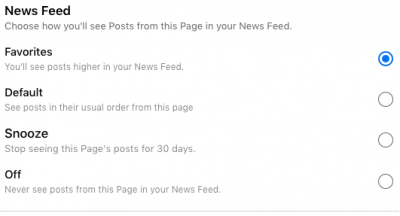 Now......for the SALE!
December 18- December 24, 2020
Christmas fabric, kits, patterns, etc. is 25% off (good online or in store, some exclusions apply)
Clearance is an additional 25% OFF (good IN STORE ONLY)
Empty a BOLT of REGULAR priced fabric and take 30% OFF (good in store ONLY- this offer excludes: Tula Pink, Kaffe Fassett, minkee, and a few NEW lines of fabric)
Discounts cannot be combined, you will get the larger of the discounts....for example if you empty a bolt of Christmas fabric you will get the 30% off)

HOLIDAY hours:
December 21: 10am-3pm
December 22-23: 10am-5pm
December 24: 10am-12noon
December 25-27: CLOSED
December 28: 10am-3pm
December 29-30: 10am-5pm
December 31: 10am-2pm
January 1, 2021: CLOSED
January 2, 2021: 10am-2pm
Then back to regular hours!