Holiday NEWS from Sew On & Sew North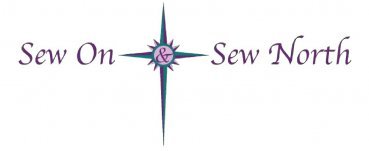 Happy Holidays to everyone! We still have plenty of time to get those Christmas Gifts made. Beginning Monday, November 30, 2020 we will return to our "regular" hours:
Monday & Friday 10am-3pm
Tues, Wed, Thurs 10am-5pm
Saturdays 10am-2pm
We do have at least one LATE night shopping event on Thursday, December 3- we will be open for Deals Till Dark until 8pm!


Another FUN gifting event is our 1st STUFF YOUR STOCKING event. Happening December 1-12 on Facebook and in your Email Inbox. Check it out! Share this info with friends and family who might want to shop for YOU!


Things to know about how this event will work:
1. Each Day (12/1- 12/12) we will post a Deal item on Facebook and we will send it via Email.
2. That deal is good ONLY for that day (24 hours).
3. You can Email us at sewon@utma.com to claim item.... OR you can use CommentSold on Facebook post to claim your item. But you have to claim it that day!
4. To buy on Facebook using CommentSold....These can be purchased through our CommentSold App by simply commenting SOLD under the post. No item number needed on these single products! If you aren't registered though you will need to REGISTER to buy! Register here: https://sewonsewnorth.commentsold.com/
5. If you are buying by email we will need a credit card on file (to charge items each day) or we will send you paypal invoice which will need to be paid within 24 hours.
6. You can buy as many or as few of these items as you want....buy all 12 and we will throw in an EXTRA GIFT FREE.
7. You can choose shipping or local pick up. Items will be READY Monday December 14.
8. Shipping will be a FLAT rate of ONLY $6.99!
HAPPY SHOPPING!!