Sew On & Sew North News August 14, 2020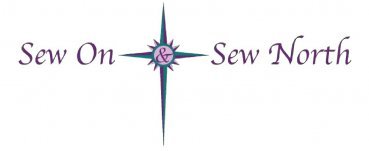 Do you need something to look forward to? I know I do! We have TWO upcoming events for you to put on your calendar!
First, the Valley Shop Hop is BACK and REIMAGINED for 2020. This year it's a combination Shop Hop & Quilt Show. Check out the flyer below for more details, and I am including the Quilt Show Registration form below that. When you have visited all 6 shops, you will turn in your passport at the last shop for your Steamfast Travel Steam Iron.


If you need a copy of the registration form, please contact me at the shop. I have copies here.

Next event is our annual Quilt Retreat. Dates are Friday & Saturday, October 9 & 10. We will start 10am on Friday, and end 10pm on Saturday.
We plan to put out the registration information September 1, 2020.
We are limiting number of attendees so we can observe social distancing and be as safe as possible, and we are catering meals. We will NOT have a "snacks to share" table, but we will have the Keurig there. There is a refrigerator you can use. We also will not have community cutting or ironing stations.