Skip Navigation
Website Accessibility
Nebula BOM news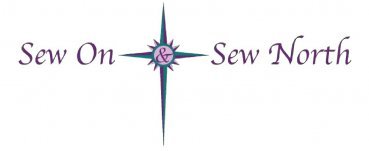 Greetings Nebula subscribers!

I hope you are all getting excited for this NEW adventure. I know waiting until January is difficult, but we have stuff for you to do to get ready.
First some information that I hope will help.
1. The actual BOM (block of the month) Nebula Quilt will start in January. Your first monthly billing will occur on January 8, 2021. Your kits will then ship, or be ready for pick up January 9, 2021.

2. There will be LIVE group meetings (like ZOOM) in our private Facebook group. If you don't have facebook these will be recorder and you can possibly access them later. These are interactive meetings with me- to share some tips, tricks, and answer questions. We can also share our progress. This FB group is ONLY for MY Nebula subscribers- I will remove anyone else from this group.

3.If you have not been invited to join the Facebook Group, click the link here and request to join so I can approve you.
Nebula Facebook Group link

4. The FREE swag (project bag & quilt label) will most likely arrive with your first month kit. This is a GIFT from ME for subscribing (some shops chose to sell the swag). The FREE Jaybird Nova Table Topper pattern for signing up by Nov.1 is also a GIFT from ME for subscribing through my shop. You will get that in November, and we will meet in our FB group to demo it, etc.

5. Your discount for rulers is 15%. Currently I am out of rulers but more are coming next week. We are using the Hex N More and Super Sidekick for the quilt. There are some other patterns that use Jaybird's Sidekick ruler and that discount will work for that ruler too. The code if you order online is: NEBULA15

6. Julie Herman of Jaybird quilts is hosting a "warm up" for Nebula appropriately titled Journey to Nebula. It will start Sept. 1 and go through November. She is demoing some of her patterns and how the rulers work. This is NOT required! It could be fun though. I have all the patterns she is using coming in very soon (hopefully by August 21). These are not discounted, sorry. Here is the schedule: Sept. 1-14: Seaside (a table runner), Sept. 15-28 Lucky charm (20" pillow), Sept. 29-Oct.10: Jawbreaker (20" pillow), Oct. 13-26: Rock Candy (table topper), Oct. 27-Nov.11: Candy Dish (16" pillow), and Nov. 10-23: Gazebo (table topper). You have to click on her link below and then JOIN by filling out the form. If the Join link doesn't work you can find it on her facebook page too. I'll add that link.
Journey 2 Nebula Join
Jaybird Quilts Facebook

7. Sorry this is getting LONG.....but we're close to the end! Wideback choices. I am adding a PDF of the wideback choices that I can order - BUT I am NOT getting all of these, so I'd like to get an email, a facebook message, or a text from you with your TOP 2-3 picks (I will order based on this, you might not get your top pick if you were the only one who liked it). You get a 15% discount on Tula Pink Widebacks for joining (my gift to you). You don't have to buy yet, and you need 3 yards for the Queen or 4 yards for the King.



8. ALMOST done.....we have 6 spots left out of 30 I ordered, so if you know someone who is wanting to do this, PLEASE let them know. I CANNOT order anymore of these kits! So this is it!
FYI....Tula's True Colors line: all I have left are a couple of bolts, and the 10" layer cakes. I cannot get more until November. Linework, Tula's next line will be here in October- we have the ENTIRE line coming. We have some FQ bundles of HomeMade and Zuma that would be perfect for these Journey to Nebula projects.
So, I think this is all for this email.....call or message me for questions.
701-256-2526 (shop)
sewon@utma.com (shop email)
Again, THANK YOU for joining! Peggy