Skip Navigation
Website Accessibility
Newsletter June 5, 2020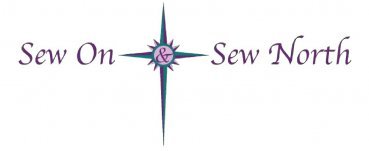 Newsletter June 5, 2020

Hours for Summer:
Mon-Wed: 10am-3pm
Thurs: 10am-6pm
Fri: 10am-3pm
Sat: 10am-1pm
Sun: CLOSED

We can usually stay later if you need us to. We can also open special hours if you are coming with a group. Please call ahead of time for special hours requests. 701-256-2526
These hours go into effect Monday, June 8 and will be in effect through Labor Day, Monday September 7, 2020.
We will announce winter hours at that time.

We would like to THANK everyone who has been so supportive during the pandemic. Your support means the world to us. Being a small business during closing and during this time of unrest is a bit intimidating. Knowing you support our business is heartwarming, and it means we can continue to offer you the BEST fabric and notions for a long time.

As far as shopping "restrictions" we still have a few requests for shopping in store:
1. We'd like you to wear a mask if you have been to a "hot spot" for Covid-19 in the past 7 days. Of course if you are choosing to wear a mask for any other reason, that's great!
2. Please use hand sanitizer near our entrance when you arrive- and you may use it again when you leave if you wish.
3. We know our fabrics and notions are wonderful and you love to touch them. Yes you can touch, but just be aware of unnecessary touching (for your safety as well).
4. We still do not have a public restroom.
5. We are no longer restricting children coming in- please keep them under your "control" at all times.

NEWS on Classes or gatherings!



The Stripology Tablerunner Club will resume at the shop on Tuesday, June 9 at 7:00pm. We will also go LIVE on our Facebook group page that night (if technology likes us).
I may not be serving snacks or drinks this month. Our June project is Lil' Stella. Remember to bring your show and tell of anything you have completed.
Wear your mask if you are more comfortable doing so, or please wear a mask if you have been to a "hot spot" in the past 7 days. Do not come if you are ill.
The club is usually less than 10 people- but our area is small, so we can't be 6 feet apart.



Aurifil Color Builders will resume gatherings on Monday, July 6, 2020 at 7:00pm.



2020 Purse of the Month Club will have their next meeting on Thursday, June 23 at 6:00pm. Remember this is a group you can join "just for the month" and meet with us. Let me know if you are interested in the June bag: Luci



SAVE THE DATE: VALLEY SHOP HOP
September 11-19, 2020. shops will be open 9:00am-5:30pm (except Sunday Sept. 13)
MORE details coming.......

SAVE THE DATE: OCTOBER RETREAT 2020
October 2 & 3, 2020
MORE information coming.....