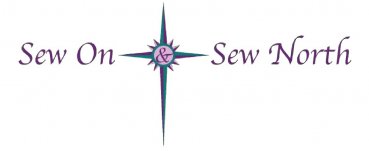 February 2020 Newsletter
Hello everyone! I hope that the winter doldrums have not set in! I also hope you are sewing away! I have some things to share with you that will help you get through the rest of the winter!

Classes:
Cuddle Quilt As You Go Class
Saturday, March 7, 3-9pm
Cost $15 which includes patterns, tip sheets, and a light supper. We will be at the NDSU research center.

Check out the link to the website to sign up!
Cuddle Class

Quilt Shop Talk

Saturday, March 21, 2020, 11:00am-12:00 noon
This is a FREE class, but we do want you to REGISTER so we know who is coming. Also, we give a "gift" if you register & show up you will get the gift! March's "talk" will be answering some common quilting/sewing questions, and giving some pro-tips to make your sewing better (hopefully). If you have a question you'd like us to address, please let us know asap- so we are prepared to answer it! Use the link below to sign up:
Quilt Shop Talk Registration

I shared this video on my Facebook page but not everyone is on Facebook, so I'm sharing it here. The link should take you to a youtube video (about 9 minutes long) that shows a tour of a Korean textile mill. Hint: the fabric printing at the end of the video is Tim Holtz Christmas fabric that we are getting this summer!
Textile Mill tour

LAST, BUT NOT LEAST....we have a new line in called Bee Sweet by Studio E.
You will NOT find this in many quilt shops.
It was offered exclusively to Scott Fortunoff's Retailer Facebook page members (so less than 200 shops actually got it).
It's beautiful and VERY limited!

This link will take you to our website to shop this line!
Bee Sweet Search