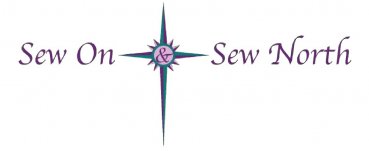 November 2018 Newsletter
We have lots of news to share with you. So please scroll through to the very end to be in the "know" and get in on the excitement!



FIRST:


We are starting a Mystery Block of the Month Quilt
Check this out for more information:
Modern Meander Mystery Link

This will be a 6 month Mystery that will result in a Twin size quilt. You will get all the fabric needed (you will probably be able to even eliminate a color or two if you don't like them and still have enough). The background color is Spotted by Moda in white. This is a subscription program so you will be automatically charged each month. Kits will be ready to be picked up the first Monday of each month (or will be mailed the first week of the month).
If you have questions, please call or stop in and ask us!
Here are some "teaser" pictures:





NEXT:


Have you heard about our NEW FREE lecture class series? It's called QUILT SHOP TALK and it will happen about every 6-8 weeks. It will be a Saturday morning from 11:00am-12:00pm.
It is FREE to attend, but you MUST register for this so we know how many to plan for!
You don't need to bring any sewing supplies at all! Just come, listen and learn, and have a snack!
We will also pass out a "goodie" to everyone who signed up and showed up! This "goodie" could be fabric, a coupon, a pattern, a gift card, or whatever we decide!
Our first one is this Saturday, 11/16/19 at 11:00am. The first one is on rotary cutting! It's not too late to register!


Click on the link below to sign up!



Quilt Shop Talk


NEXT:
We have added 1 kid's class to our schedule: Click on the link to register and for details about this fun class!
Cut, Sew, Create Kid's Class
Upcoming dates to remember:


Saturday, November 30, 2019

is Small Business Saturday. Keep an eye out for more details on the sales that day.


Thursday, December 5, 2019 5:00pm-8:00pm

is our DEALS AFTER DARK. Watch for the specials that evening.

HOLIDAY HOURS:
November 28, 2019: CLOSED
December 24, 2019: 10:00am-2:00pm
December 25, 2019: CLOSED
December 31, 2019: 10:00 am-2:00pm
January 1, 2020: CLOSED
Please watch Facebook and emails as these are subject to change!
Also, a reminder that we CLOSE at 4:00pm on Wednesdays. We are also closed over the lunch hour on the 1st Monday and the last Tuesday each month for Chamber of Commerce meetings! Thank you for understanding!