National Sew A Jelly Roll Day 2019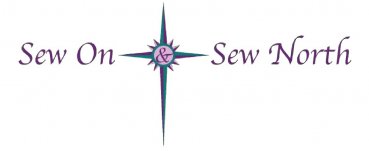 Jelly Roll Day 2019 Newsletter
Saturday, September 21, 2019 is NATIONAL SEW A JELLY ROLL DAY!
Join us here at Sew On & Sew North for a SALE:
Jelly Rolls, Jelly Roll Patterns, & Jelly Roll Batting Strip Rolls are 20% OFF!
Buy a Jelly Roll & get a FREE pattern (we will have them at the counter)
This offer & sale does not apply to clearance priced merchandise!

We are also have FREE OPEN JELLY ROLL SEWING
Saturday, Sept. 21,2019 10:00am-4:00pm
This is a JELLY ROLL related Open Sew Day- so you must be working on a Jelly Roll Project. PLEASE call or message us to reserve your spot (limited space).

We will also be serving snacks!!

Join us to SEW-A-JELLY-ROLL!