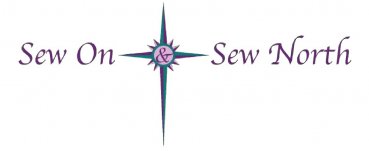 January 2019 Newsletter


Saturday, January 26, 2019
join us for Local Quilt Shop Day
from 10am-4pm


Sales:


Pre-Cuts(Jelly Rolls, Layer Cakes, Charm Packs, Fat 1/4 Bundles) are 20% off (regular priced only)
Kits:Look for specially marked "last kit available" deals.
Demos: We will have the classroom area set up so you can see some products in action! Kind of a "try before you buy".
We will demo the Stripology Rulers, Sewline Styla Pen, Chaco liner, Stash n' Store, Gypsy Sit Up-on, Cutting Gizmo, Fabric Glue Pen, 1/4" seam ruler/marker.
We are even serving snacks!
Last bit of fun for Saturday:
The Golden Bobbin Scavenger Hunt

How it works:
1. 12 Gold bobbins will be hidden around the store. They will all be hidden before we open on 1/26/19.
2. Each bobbin is numbered and corresponds to a numbered prize envelope.
3. I will schedule clues to be released on Facebook each hour, 10am-3pm on Sat, 1/26/19. Since they are pre-arranged, the bobbin may be found BEFORE clue is released.
4. You may only WIN once! You must redeem your prize on Saturday, 1/26/19.
5. Prizes are non-transferable, have no actual monetary value, and cannot be redeemed for cash.
6. No purchase necessary to play.
7. Prizes: 10%, 15%, or 20% off your purchase, $5 or $10 off purchase. Again, bobbins are numbered and will correspond to a prize envelope- you win whichever prize is in the envelope.
Watch for our LIVE facebook on FRIDAY! We will explain all the happenings again there!
CLASSES:


Decorative Pillow Class:
Tuesday, January 29, 2019 @ 6:00pm
Cost: $ 10 + supplies
Pillows shown are for examples only...you will choose your own pillow fabric, panel, etc. You will make an 18" decorative pillow with an envelope back using fabrics and style you choose.


Flannel Rag Quilt Class
Sundays: Feb 10 & 24, 2019 1:00pm-5:30pm
This is a TWO day class!
Cost: $15 + supplies
We will be using pattern as in picture but using your choices of fabric. Fabric list will be available at shop.


Woodland Tote Class
Tuesday, February 19, 2019 @ 6:00pm
Cost: $10 + supplies
We are using pattern for the tote pictured, but you will select your own fabrics.


Class participants get a 10% discount on supplies purchased for our classes!




AND NOW.....A CLUB!




STRIPOLOGY MIXOLOGY CLUB
Cost: $10 (one time fee) + you must have or purchase the BOOK!
We will meet the 2nd Tuesday each month at 7:00pm
beginning February 12, 2019 & ending in October 2019.
This is filling up FAST...so if you want in, get registered!
At our meeting: I will demo a different quilt block pattern from the book. We will SAMPLE a cocktail form the book & have snacks.
There will be prizes!
Club members will get discounts on the featured pre-cut that month. You can bring show and tell that you've made from the book!
This is primarily a learning & social type club! Bring your book and rulers if you'd like. We will not be sewing. It's not a class!
MORE fun events being planned....stay tuned to our website! We have a calendar that lists what's going on! Here is the link:
Calendar
OR....follow us on Facebook. Here's the link:
Facebook Sew On & Sew North

Contact Us for any questions:
Sew On & Sew North
701-256-2526
email us: sewon@utma.com