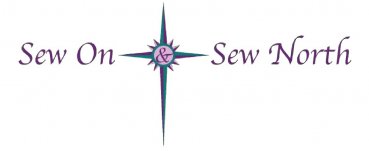 Don't miss these events!
Table Topper Club


Starts June 14, 2018
We will get together on the 2nd Thursday at 7:00pm at the shop.

It is not mandatory to come to "meetings".

You can choose each month to do the pieced or the appliqued runner.

Kits will be $25 (no backing) or $35 (with backing)
Get both and get a backing free that month!

We are using the book: Grunge Love-Tablerunner Club

You will have to purchase the book prior to starting.

The patterns will be as follows:
June- Gypsy
July- Welcome
August-Farmhouse
September- Hoot
October- Leaves
November- Santa's Hat

I will email participants prior to making kits to find out which you'd like for that month. If there is a month you'd like to skip- then you can.
The runners will be very similar to what is pictured in the book for fabric choices.
The book contains 10 pieced runners, 10 appliqued runners, and placemats to match.

Tuesdays at 6:00pm
Beginning June 12th, 2018
(we will skip July 3)
Cost $5 per class.
We will have kits available for each project to purchase.
The kit will contain the pattern card.

You do not have to do all 6!
You can choose the ones you want to do!

Schedule:
June 12- Last Minute Table Runner
June 19- Stow & Go Tote
June 26- Tea Towel Apron
July 10- Quick Zip Bag
July 17- Card Case
July 24- Tool Organizer


Please register so we can plan accordingly.
These are for experienced sewers and beginners!
Kids welcome- under age 12, or with no sewing experience must come with an adult. Bring your machine or check to see if we have a rental available.
Call if you have questions!
701-256-2526



These are our first 2 projects!