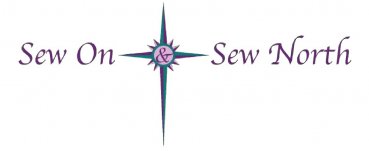 April 2018 Newsletter
News


I know that SPRING is supposed to be here, but since it's still cold keep sewing! It's been perfect weather to work on those UFO's that you have taking up space. I know we'll be able to get outside one of these days though.
I want to just get you updated on what we have going on! We have some classes planned and the Valley Shop Hop is coming up!
Even if you cannot make it to all 8 shops on the Shop Hop, go to your favorites for some good deals!
April 14-21, 2018

Shops will be open 9:00am- 5:30pm
Not all shops open on Sunday, April 15, 2018 & Sunday hours may differ. I suggest contacting the shop before going on Sunday.
(I will not be open Sunday)


Each shop will feature a FREE pattern for a 12" finished block made with the specialty ruler of their choice. Our "theme" throughout the shop hop for the blocks is white background with a bright color.
Each shop will have demo's of some sort (either live, taped, or a demo board).
Some shop may have their blocks kitted for purchase.
We are using the Quick Curve Ruler. This is our block pattern:


Each shop will have a snack with a FREE recipe for you to take home.

At each shop you will get to "draw" for a discount of 10%,15%, or 20%, and that discount will be good at that shop for the entire shop hop if you go back!
You will also receive a Bounce Back coupon: this will be good for 25% off 1 regular price item or cut of fabric in May or June. You can hold on to this coupon and use it at all 8 shops during May and June.
Each shop will also be offering a "Bonus Buy". This will be different at each shop. To qualify for the Bonus Buy you must spend $25 BEFORE any discounts are applied.


You will get a "passport" at your first stop and at every shop you go to you will get it stamped. When you get all 8 stamps turn it in at the LAST shop you visit for you gift of a small fat 1/4 bundle.


Classes

Sew Together Bag


April 10 & 11, 2018 (Tues. & Wed.)
6:00pm-9:00pm
Cost: $10 + pattern and supplies
Second night is optional for those who do not get finished first night and want help to finish. Class will be held here at the shop. You must pre-register!

Jelly Roll Rug Class


Tuesdays: April 24 & May 1, 2018
6:00-9:00pm
Held at: NDSU Research Center in Langdon
Cost $20 + pattern and supplies
You do get a 10% discount on supplies.
This is a 2 night class. There will be some sewing to be done at home between the 2 nights!
You must have a sewing machine that can do a 5.5mm zigzag stitch. Also, a NEW size 14-18 needle in the machine (I used a Denim needle size 16) Nice to have: walking foot and extension table for your machine. I'm SORRY but I can't rent machines for this class since you have work to do outside of class.
We will send out e-mail reminders of what you should bring each night of class. Please be ready for classes as told- this is a time consuming project- and we are making our recommendations so you can successfully COMPLETE the rug at the second class.
You MUST pre-register for this class. The only way to secure your spot is to come in or call and pay to save your spot!
Class size is limited!

BISON BLOCK CLASS


Wednesday, May 16, 2018
6:00-9:00pm
Held at: Sew On & Sew North
Cost: $10 + pattern and supplies
We will be making 1- 16" finished block
(note picture is 4 blocks). You can make that block into a pillow, or a small wall hanging, or take it home and make more blocks for something bigger.
Color choice will be your own!

OPEN SEWING THURSDAYS
We have offered FREE Open Sewing Thursdays for several months, with little turnout. We are continuing them for now.
Due to the Valley Shop Hop, there will not be Open Sewing on April 19, 2018.
The Next dates for Open Sewing are: May 3 & 17, 2018.
Check our website calendar for updates!
Click on this link to be taken to the calendar!
Calendar