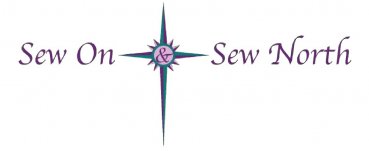 2018 Annniversary Newsletter
It's hard to believe but we have been open for 5 years now! We opened at the end of February 2013!



5th Anniversary SALE

Thursday, March 1 to Saturday, March 17, 2018


Regular Price Fabric on bolts take 10% OFF
Buy 4 yards or more of a single fabric 25% OFF
Clear the bolt & if less than 4 yds. take 20% OFF


Regular price pre-cut fabrics are 10% OFF
(includes fat 1/4's, jelly rolls, panels, half yd. cuts, etc...)

Regular price kits are 15% OFF

Regular price Notions, Patterns & Books are 10% OFF
(this excludes magazines)


Clearance marked fabric on bolts is 60% OFF

(must be at least 1 yd. cut)
Other Clearance merchandise is as marked.

We usually DO NOT give loyalty points on SALE merchandise....BUT we WILL GIVE LOYALTY POINTS during the SALE.

Sewing Machines:
In stock models will have special pricing during our SALE.
You should make an appointment for a machine demo if you are interested.
*sewing machine purchases DO NOT earn loyalty points!

PRIZES:
We are offering some prizes during the SALE:
Spend any amount & get registered for a chance to WIN aFREE CLASS
Spend at least $100 & get registered for a chance to WIN a FREE RETREAT
*drawings will be held and announced after March 17th
*we will draw for at least 1 free class & 1 free retreat, we may choose to give away more.

ALSO: please WATCH our Facebook page for additional DEALS!
These will be specials advertised only on Facebook!
Here's the link to our FB page:

https://www.facebook.com/SewOnSewNorth/?ref=bookmarks


Other NEWS:

Open Sewing:
We have open sewing days the 1st & 3rd Thursday every month. Hours: 10:00am-5:00pm.
This is free to attend.
Bring your sewing machine and supplies. Bring a friend! Come sew with us. This is not a class but we are here to help you if needed.
Dates for March: March 1, 15, & 29 (we added the 5th Thursday this month).

LANGDON BLOCKHEADS
Are you a Blockhead? Were you participating in the 48 week long block of the week by Moda?
If you were, join us for our "wrap-up" party on Tuesday, March 27, 2018 at 6:00pm here at the shop.
Please let us know you're coming! There is no cost for this, but we are providing pizza so we need to know how many are coming!
Bring your finished project, or just the blocks you have done! You don't have to be finished to come!

We will have 2 PRIZE drawings:
1. Finished all 48 blocks- enter to win
2. Finished a project using ALL 48 blocks- enter to win
(finished does not have to be quilted or bound)
You will be entered in one drawing only- must be present to WIN!

Valley Shop Hop will be April 14- 21, 2018.
Shop hours will be 9:00am-5:30pm (closed on Sunday, April 15)
Watch for MORE news coming VERY SOON!!

We also are working on a new class schedule. We'd like your suggestions. Please let us know if there is a class you'd like to see offered here at the shop!