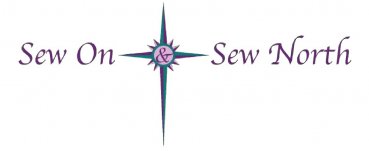 December 2017 Newsletter
Holiday Sale


Now through Christmas....
All Christmas Fabric, kits, patterns, etc. is 25% OFF

Sewing machines remain on Sale through Christmas as well. Machines are from $50-$200 Off. Some come with free gift.
If we do not have the model you want in stock- pre-pay for it and we will order it at the SALE price. We cannot guarantee delivery in time for Christmas.
Did you know that we will give you free lessons on using your machine?

Thursday, Dec. 28
5:00pm - 9:00pm
Cost: $5
Cost does not include a project to work on. If you need to rent a sewing machine, that's $5 more.
This is an "open" sewing time for kid's ages 4th grade and up to bring a project to work on here at the shop. We will be here to assist them. Some sewing knowledge expected.
They need to bring their sewing machine, and anything needed to do their project.


Adult Open Sew Days

We are having Adult OPEN sew Days here at the shop. These will usually be the 1st and 3rd Thursdays each month!
10:00am-5:00pm
Our NEXT few dates will be: Dec. 21, Jan. 4, & Jan.15.
This is a perfect time to finish a project from a class, make something you might want help with, or just sew and visit with friends.

Any exceptions to this will be posted on our calendar on our website or on Facebook. Click on the link to our calendar here:

Sew On & Sew North Calendar

This will be free to attend (unless you need to rent a machine).
Expectations:
1. Bring your own sewing machine
2. Bring your own supplies such as: seam ripper, rotary cutter, rulers, mat, fabric marker, iron, pins, etc.
3. If you don't have a project, we have several ideas here for you! We may even occasionally have FREE patterns.
4. We may order lunch as a group if people want to.
5. Snacks & beverages (with lids) are allowed in the sewing area.
6.We are somewhat limited on space, so if you know you are coming, you might call or message us ahead of time!
7. We are here to assist you when we aren't busy with customers in the store.

Holiday Hours:
CLOSED: Sat., December 23- Mon., December 25
CLOSED: Mon., Jan. 1

Watch in January for our new class dates to be released!