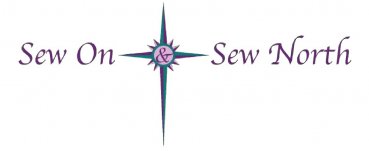 September 2017 Newsletter
National Sew A Jelly Roll Day
Saturday, September 16, 2017

Come sew at the shop. Free open sew day. Sew a Jelly Roll while you are here.
Hours 10:00am-4:00pm.
Bring an "old" jelly roll or get one on sale.

We will have a gift for anyone who sews with us that day.
Free pattern available with any Jelly Roll purchased on September 16.
We will have "make your own jelly roll"
These are 2.5" pre-cut strips at $0.50 each (sale price- that day only)
Door prizes, treats, and a trivia game that day.

Watch for my facebook videos the week before to learn some "jelly roll" trivia.
Sale starts Sept. 16 & ends Sept. 30, 2017


Free pattern available with any Jelly Roll purchased on September 16 only.
Jelly rolls 25% OFF
Stonehenge Stone Strips (2.5" strip packs) 30% OFF
ALL layer cakes, charms squares, mini charms, & treats squares
are 25% OFF
ALL clearance marked merchandise is 50% OFF
(clearance fabric must be at least 1 yd. cut)


Tuesday: Sept. 12, 2017
5:30pm- 9:00pm
Cost: $20
Cost includes: pattern
Need to register by Monday, Sept. 11, 2017 please!



"No Sew" Wreath Class
Saturday, Sept. 23, 2017
10:00am-1:00pm
Cost $10 + fabrics
Cost does include the wreath form.
This is being offered as an individual class OR as a "mom & me" class. Cost is for each wreath made.
Registration needed by Thursday, Sept. 21, 2017



Quilting Divas Quilt Retreat

Friday, October 6, 2017
10:00am- 12:00midnight
Saturday, October 7, 2017
8:00am- 12:00 midnight (or later)

Costs:
Friday & Saturday: $50 (before Sept. 15, $55 after)
Friday ONLY: $25
Saturday ONLY: $35

We provide:
1.workspace
2. classes and demos
3. retreat gift
4. Massage therapist (cost is extra) on Saturday
5. Meals: Supper Friday, Lunch & Supper Saturday
6. cutting and ironing stations to share
7. PRIZES

Classes: Schedule yet to be determined, but both of these will be Saturday demos!

Midi Bag:
Using fusible interfacing to make a cute bag!



Moda Cake and Cupcake mixes:
Using a style of paper piecing to get perfect blocks using layer cakes (10") and charm packs (5").



*ALL photos shown are for example only. We will have the pattern/interfacing kits available for purchase for the Midi bag. We will also have cake mixes & cupcake mixes (might not be same ones pictured) available for purchase. there will also be several layer cakes, charm packs, and a pattern book available to go with your mixes!!

We will also play our dice game Saturday evening (we will email out what you need to bring to play).

Sports n' Shirts is making retreat t- shirts too!
These are an extra cost of $17 (S-XL) $19 (2XL)
The shirt color choices are listed in brochure.
The design will be similar to this (color might be different)



PLEASE come in to the shop or go online for a registration form.
https://sewonsewnorth1.rainadmin.com/calendar.htm

Also, we will be vending at the Quilting On The Red Show
in Grand Forks on October 20 & 21, 2017
Check out their website to see what's going on!
http://www.northstarquilters.org/quiltshow.html