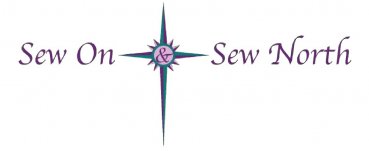 January 2017
Who's tired of snow?
I know I am, but to beat these winter blues we're having a sale!
Until 1/14/2016 you will get 30% off regular priced Christmas merchandise including fabric, kits, & pre-cuts.
You'll get 50% off all clearance priced Christmas merchandise including fabric, & kits.
These deals are in store only!

We also have a coupon for you!

Use coupon code WINTER in store or online until January 21, 2017.
If you are online just enter the code: WINTER before checking out to apply the discount.
If you're shopping in store tell the person working you want to use the WINTER coupon. No need to print anything, just remind us you want to use it.


A little fyi...this newsletter is now set up that you cannot reply directly to it.
If you wish to email us click this link: CONTACT US BY EMAIL

CLASSES:

We have 2 classes coming up, and I'm working on adding more to our calendar!
Check online at www.sewonsewnorth.com for more classes and our calendar.


Also check us out on facebook: https://www.facebook.com/SewOnSewNorth


Pop-up bucket class:
Tuesday, January 10, 2017 6:30pm
We still have openings in class.
Call or stop in to register and choose the size you want to make.
We have medium, large and x-large forms available.
Please register by January 7th.
Cost: $10 + supplies
We have enough patterns and forms on hand for 5 people to take the class.
Taught by Jackie Thom




Tuffet Class
Tuesdays, February 7th & 21st, 6-9pm both nights
MUST register and pre-pay for this class.
Cost: $160 + fabrics
The cost includes kit for making tuffet, pattern, & tuffet needle.
Register & pay by January 30th

We will not give refunds for this class unless we cancel it.
You will still get your kit even if you do not attend the class.
Taught by Gael Balsdon



New inventory:
We have some new inventory we'd like you to check out:
http://www.sewonsewnorth.com/whats-new.htm


Happy New Year and thanks for being such awesome customers! We look forward to serving you even better in 2017!